You are here >> Home >> Technical Services
Technical Services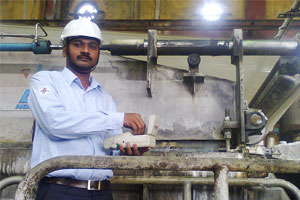 Cubane Technical Services help to ensure that Cubane products and applications   function efficiently and benefit from the most up-to-date product technology and application of chemicals. Cubane offers a flexible suite of support services designed to meet your business needs and assist you in effectively managing technical services required to maintain high-quality performance while offering cost effective solutions.
Our technical support services give you direct, anytime access to Cubane engineers and an extensive range of technical resources, Cubane technical support services delivers rapid issue resolution, flexible step by step chemical program improvisation, and superior technical assistance and services options to help you maximize chemicals program efficiency.
Our On-Site services and expertise is designed and equipped to meet the ever-growing demands of the paper industries. The pulp and paper Industry can look forward to our expertise in problem Identifications, system Investigations, Innovative Application technology, and Implementations in the quickest manner by the most efficient and experienced people. Cubane has the capability and experience of executing chemical solutions ranging from small to very large in scope, complexity & value. A unique feature of the Cubane Speciality chemicals 'Package' is the access to technical and chemical management expertise and tailor-made training facilities. The Tailor Made Technology and Technical Services for the paper mill's specific needs to enhance the profitability is the essence of Cubane Speciality Chemicals and our goal is to remain the best solution and service providers in the area of interest to the pulp and paper industry.
Our focus is to offer simple solutions for any complex problems to achieve greater values through a team of well-experienced people in the industry. We understand and offer right solution for every process, quality issues at paper mills through thorough understanding of the process, investigation and implementing innovative solutions quickly to improve runnability, profitability, product quality and productivity of your mill. Cubane's customized problem solving approaches taking into considerations of Mechanical, Chemical, and Operational outlook is sure to bring in greater values through a simple solutions and simplified approach.